The information below is about current training opportunities at Lighthouse Learning Center. Each training is worth 2 hours of in service training for childcare providers

.

All trainings are hands on and childcare providers will leave with many materials ready to use with children. If there is interest in a certain topic I will be excited to schedule another training! Please contact Michelle at michellerasmussen935@gmail.com for more information or to be added to our current training e-mail list. Thanks for taking a look!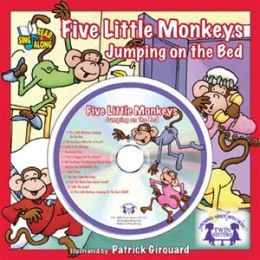 Music with Props
Presented by Michelle Rasmussen

Come and learn about how children work on language, math and social skills while engaging in music activities. Eac

h

participant will leave
with the book

Five Little Monkeys Jumping on the Bed

and CD, that
includes 12 songs. During

the evening participants will be creating
materials to go along with

10

of the songs on the CD. All
materials will be laminated and ready for use with children.
Space is limited, please register by

May

1

0

, 2013.
E-mail Michelle at michellerasmussen935@gmail.com
Please include what training you would like to attend. Within 24 hours you will
receive a registration form with the location and where to send registration fee.